Description
Most business applications allow users to enrich the data by adding additional context (like comments and feedback). Often, business applications store this additional context as HTML formatted text. This allows the user to not only include the content, but also apply all kinds of formatting to the content (like Bold, Italic, lists, tables, etc.). The Shielded HTML Viewer Premium brings this context directly into your reports and dashboards.
Being able to show this additional context adds value to reports and dashboard, as it helps the readers to better understand the presented figures.
The Shielded HTML Viewer will seamlessly display any HTML-5 formatted text next to other figures in your Power BI reports.
The Shielded HTML Viewer Premium will only process and render HTML-tags and -attributes that are specified in our allow-list. This to mitigate potential security risks (such as inline scripting). The Shielded HTML Viewer ignores any tag or attribute not specified on the allow-list.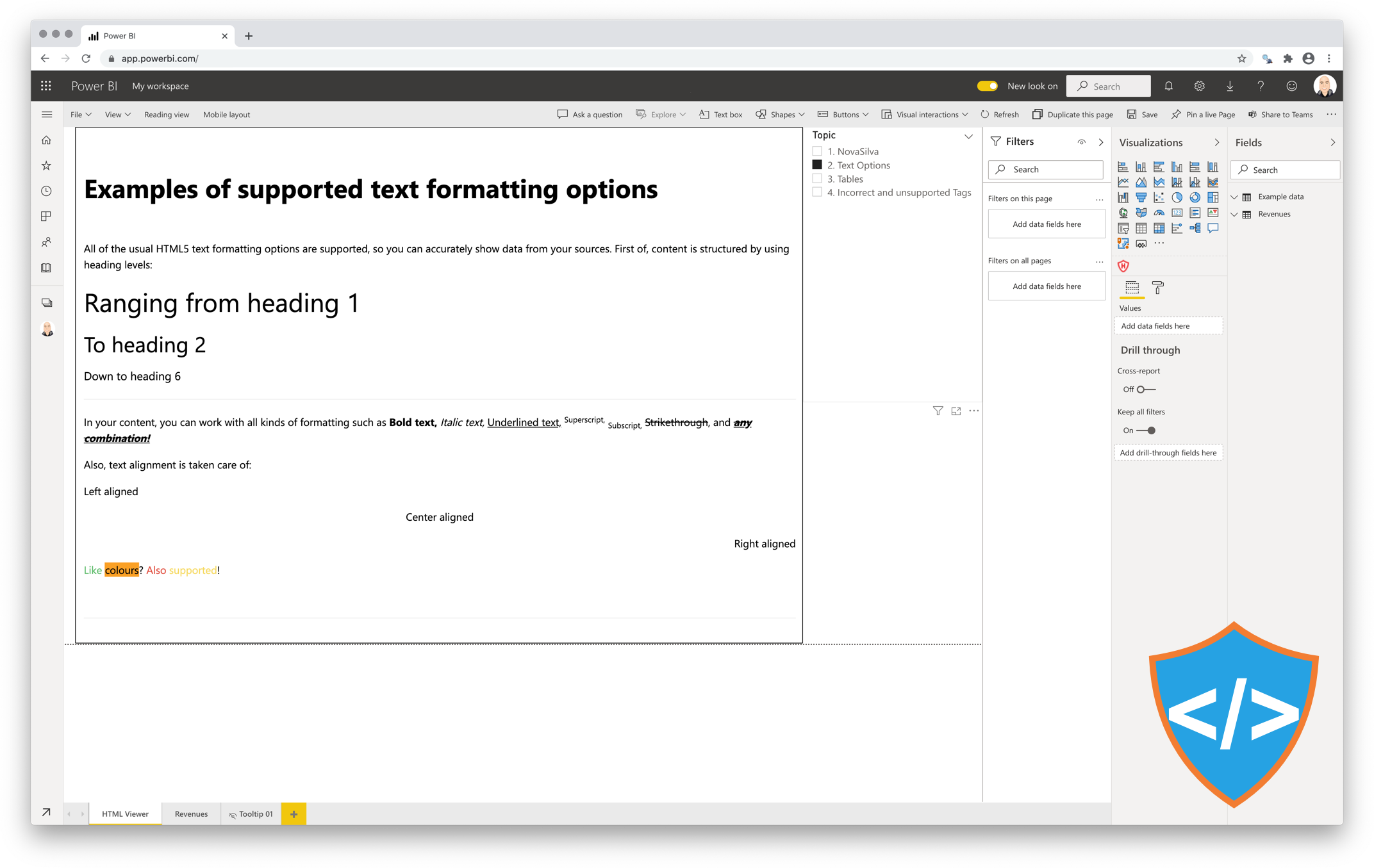 The HTML5-elements which are allowed by the Shielded HTML Viewer are:
Content sectioning: h1, h2, h3, h4, h5, h6

Text content: blockquote, dd, div, dl, dt, hr, li, ol, p, pre, ul

Inline text semantics: a, b, br, code, em, i, q, s, small, span, strong, sub, sup, wbr

Table content: caption, col, colgroup, table, tbody, td, tfoot, th, thead, tr
Watch the video tutorial of the Shielded HTML Viewer HERE. Do you want to try the Shielded HTML Viewer yourself? Download it from the Microsoft AppSource for free.